Project Leaders
Mr Tony Cole- University of Leicester, School of Law (United Kingdom)
Mr Tony Cole is an internationally-recognised expert in international and domestic arbitration, cross-border commerce and international investment law. He has been involved in international dispute resolution for over 10 years and is a Fellow of the Chartered Institute of Arbitrators and a member of the New York Bar. He is a Fellow of the Chartered Institute of Arbitrators, a Member of the New York Bar, and previously worked at White & Case in New York City, practising both arbitration and litigation (cross-border disputes, banking disputes, U.S. securities law disputes). Tony will act as principal investigator throughout the lifetime of the project.
Dr Joshua Karton- Queen's University, Faculty of Law (Canada)
Joshua Karton teaches and writes about international arbitration, comparative and international contract law, uniform law, globalization and law, international legal theory, and sociological analysis of law. His writing explores what happens when private actors from different backgrounds—legal, cultural, and linguistic—meet in the international legal arena. On this project, Dr Karton will help to design a series of interviews during stage two. These interviews will help to identify standards and variations in normative views of arbitration across Europe's arbitration communities.
Paolo Vargiu- University of Leicester, School of Law (United Kingdom)
Paolo Vargiu is a Lecturer in International Law at the University of Leicester. He holds degrees from the universities of Cagliari, Nottingham and Leicester and has been admitted to the Italian Bar. His research and teaching interests lie mainly in investment law and arbitration, international commercial arbitration and a few specifically picked human rights. At the moment he is embarked in a study of the language of investment arbitration and he's extremely interested in the interpretation of the notion of "diversity" within the arbitration community. Paolo will assess the effect of disability in arbitration.
_____________________________________________
Co-Investigators
Mr Masood Ahmed- University of Leicester, School of Law (United Kingdom)
Masood Ahmed is Associate Professor at the University of Leicester. His research and teaching interests focus on civil justice/procedure and alternative dispute resolution (especially international commercial arbitration and mediation). He has written extensively on the inter-relationship between ADR and the Civil Procedure Rules and judicial approaches and attitudes towards ADR. Mr Ahmed is the Alternative Dispute Resolution editor of the Civil Justice Quarterly and the founder and convenor of the Civil Procedure and ADR stream for the Socio-Legal Studies Association Conference. He is also a member of the Civil Procedure Rule Committee and is involved in the implementation of major civil justice reforms including Lord Justice Briggs' Civil Courts Structure Review. Masood Ahmed will focus on race in arbitration, as well as being the "impact" lead for the project (i.e. interaction with government and other real-world actors). Masood will examine the place of race in arbitration, he will also act as 'impact lead' throughout the project.
Professor Peter Ayton- City, University of London, School of Arts and Social Sciences, Department of Psychology (United Kingdom)
Professor Peter Ayton studies behavioural decision theory. Specifically, his research investigates how people make judgments and decisions under conditions of risk, uncertainty and ambiguity. He uses a variety of empirical methods including laboratory experiments, surveys and field studies. Prof Ayton will assist the Principal Investigator during stage three of the project. This stage will examine arbitrator reasoning and the practices of arbitrators, using an online tool designed specifically for this purpose.
Dr Edmund Charlotte-Brown- University of Leicester, Department of Media, Communications and Sociology (United Kingdom)
Dr Edmund Charlotte-Brown is a lecturer in sociology in the University of Leicester. His research interests include social networks and agent-based modelling. On this project, he will conduct statistical analysis and co-design the research in stage one of the project which will collect data through a mixed-methods approach. The data generated will allow the production of the first empirical mapping and descriptive analysis of the social networks underlying arbitration in Europe, including factors such as strength of ties and network centrality.
Professor John Flood- Griffith University (Australia)
Prof John Flood was the Inaugural Director of the Law Futures Centre established at the end of 2015, to focus on law, risk, and innovation, law and nature, law and global challenges, and lawyering and legal education. His research focuses on the legal profession, especially the role of large law firms in global transactions, and the regulation of legal services. On this project, he is undertaking another of his research interests by examining international commercial arbitration. Prof Flood will assist the Principal Investigator during stage four of the project. They will design and administer an online tool which will identify latent views of arbitration.
Dr Pietro Ortolani- Radboud Universiteit (Netherlands)
Pietro Ortolani specializes in international arbitration and transnational dispute resolution. He holds a law degree from the University of Pisa and a Ph.D. in arbitration from LUISS Guido Carli University, Rome. Before joining Radboud University, he was a Senior Research Fellow at the Max Planck Institute Luxembourg for Procedural Law, a Research Associate at the University of Pisa and a Law Research Associate at Queen Mary, University of London.
Dr Barbara Warwas- The Hague University of Applied Sciences (Netherlands)
Dr. Barbara Warwas currently works as Lector (Professor of Practice) at The Hague University of Applied Sciences (THUAS). Barbara is also a Lecturer in Arbitration and a Coordinator of the Minor in Dispute Resolution at the LAW Programme at THUAS. Barbara is the author of The Liability of Arbitral Institutions: Legitimacy Challenges and Functional Responses published by Springer, 2016. In 2014 she worked as a drafter, researcher, and administrator for the ground-breaking study on the Legal Instruments and Practices of Arbitration in the EU and Switzerland, commissioned by the European Parliament. Barbara has a Ph.D. in Law from the European University Institute. Prior to The Hague University, Barbara worked as Visiting Counsel in the litigation department at GE Oil & Gas in Florence and in the Italian law firm Studio Legale Calabresi Guadalupi.
Niccolò Ridi is a Research Fellow (Collaborateur de recherche) at the Graduate Institute of International and Development Studies, Geneva, a final-year PhD candidate at King's College London, and, starting in January, a Lecturer at the University of Liverpool. His main areas of expertise are international courts and tribunals, international procedural law, and private international law. He has published widely in these fields and is a co-author of 'The Principle of Comity in Public and Private International Law' (with Thomas Schultz and Jason Mitchenson, CUP 2019, forthcoming). He holds degrees from the University of Florence (LLB/MA in Law and MA, Parliamentary Studies) and the University of Cambridge (LLM, International Law). Niccolò will focus on the social network research during the project.
____________________________________________
Postdoctoral Researchers
Linn Bergmann
Linn Bergman is PhD Student at Stockholm University on the subject 'How Arbitrators deal with Choice of Law Issues'. When working as the deputy secretary general at the Arbitration Institute of the Stockholm Chamber of Commerce, Linn focused on arbitral development. She holds LLM degrees from Uppsala University (1998) and Melbourne University (2001), and has, among other things, been a guest researcher at Max Planck Institute in Luxemburg.
Dr. Aonghus Cheevers
Aonghus Cheevers completed his PhD in University Colleg Dublin (Ireland). His research assessed the role of procedural justice concepts in client, mediator, and lawyer evaluations of mediation. He has published articles on mediation, and the role of mediaiton in civil proceedings. He holds an LLM from Duke University School of Law and an LLB from the University of Southampton. Aonghus will assist with the design and delivery of the research conducted in stage one (social network analysis). In addition, he will co-author a manuscript outlining the results of this analysis in 2019.
Rocio Digón
Rocío Digón is a former Associate Research Scholar at Yale Law School and Managing Director and Counsel of the ICC International Court of Arbitration, SICANA, Inc., where she was responsible for directing SICANA's promotional activities and for the administration of cases for the North America region. She is a former associate in King & Spalding LLP's New York office and has published several articles on topics related to international arbitration. She is currently Regional Chair, Continental Europe for Young ITA and a member of the ASIL 2019 Annual Meeting Planning Committee.
_____________________________________________
Advisory Board
An international Advisory Board will provide advice throughout the project. Composed of international experts, the board will perform an important quality assurance role, throughout the project. The members of the board are:
Renata Berzanskiene (Lithuania) – Partner, Sorainen
Ms. Renata Berzanskiene is head of the legal department of Orlen Lietuva. She has extensive experience in the arbitration field and has been involved in many cases, and has worked as an arbitrator in arbitration cases handled by the Vilnius Court of Commercial Arbitration and in international arbitral tribunals.
---
Gary Born (UK) – Chair, International Arbitration Practice Group, Wilmer Hale
Gary Born is the chair of the International Arbitration Practice Group in Wilmer Hale. He is widely regarded as the world's preeminent authority on international commercial arbitration and international litigation. For the past 20 years, he has been recognised as a leading international arbitration practitioner and as the leading arbitration practitioner in London.
---
Udo Bux (Belgium) – Policy Advisor, European Parliament
Udo Bux works as a Policy Analyst at the Directorate General for the Internal Policies of the European Parliament in Brussels. His work requires him to deal with European civil procedure, intellectual property law, artificial intelligence, company law and Migration law matters.
---
Andrea Carlevaris (Italy) – Partner, Bonelli Erede Pappalardo
Andrea Carlevaris is a partner and a member of the International Arbitration Focus Team in Bonelli Erede. He is a member of various international arbitration insitutions and organisations including the ICC International Court of Arbitration, the International Council for Commercial Arbitration, and the editorial board of the European International Arbitration Review.
---
Hew R. Dundas (UK) – Arbitrator; Former President, Chartered Institute of Arbitrators
Hew Dundas has extensive experience as an arbitrator in commercial cases, specialising in oil and gas, construction, maritime, insurance and financial cases. With over three decades of experience in the commercial field, he is an arbitrator on panels in England, Scotland, Hong King, Kuala Lumpur, Singapore, the PRC, India, Slovenia and the USA (FINRA (New York) and CIDRA (Chicago)).
---
Beata Gessel (Poland) – Managing Partner, Gessel; President of the Arbitration Court of the Polish Confederation of Private Employers Lewiatan
Ms. Beata Gessel has worked as an arbitrator and counsel in many commercial, construction, and M&A disputes. She is Adjunct Professor of Commercial Arbitration at the Cardinal Stefan Wyszynski University and served as President of the Lewiatan Arbitration Court between 2011 and 2017.
---
Clifford Hendel (Spain) – Partner, Araoz & Rueda
Clifford Hendel is an Adjunct Professor in the Universidad de Carlos 3º, Madrid. In addition, he has acted as chair, sole arbitrator, or panel member in a range of arbitral cases under various institutional and ad-hoc rules.
---
Duarte Henriques (Portugal) – Partner, BCH Lawyers
Duarte Henriques is a lawyer and arbitrator and a partner at BCH Lawyers. He has acted as counsel and arbitrator in several litigation and arbitration cases related to various disputes including: investment disputes, banking and finance, corporate, commercial and construction disputes. He has served as sole arbitrator, chair or member of tribunals in domestic and international arbitration proceedings, and as counsel in domestic and international institutional and ad-hoc arbitration proceedings.
---
Sigvard Jarvin (France) – Arbitrator
Sigvard Jarvin has acted as counsel and arbitrator in numerous international arbitration proceedings. He was general counsel in ICC International Court of Arbitration from 1982-1987 and has written extensively on the subject of arbitration.
---
Fiona Kay (Canada) – Professor of Sociology, Queen's University
Dr. Fiona Kay is a Professor in the Department of Sociology at Queen's University. Her research is in the areas of inequality, professions, and law. She has examined the impact of gender and race on hiring, promotion and earnings, as well as the ways that organizational practices and workplace cultures shape opportunities and rewards. Her research also extends to the study of lawyers' pro bono service and its contribution to access to justice and the study of shifting jurisdictional boundaries between professions.
---
Crenguta Leaua (Romania) – Managing Partner, Leaua & Asociatii; Former Vice President, ICC International Court of Arbitration
Crenguţa LEAUA specialized in internatioanal commercial law and particularly in international arbitration, in cases pending before several international arbitration institutions – ICSID, ICC Paris, VIAC Vienna, WIPO, and various national arbitration centres. She has worked extensively as an arbitrator in more than 130 cases, most of which were handled by the ICC International Court of Arbitration and the Court of International Commercial Arbitration attached to the Chamber of Commerce and Industry of Romania, but also in ad hoc arbitration proceedings under UNCITRAL Rules.
---
Loukas Mistelis (UK) – Clive M Schmitthoff Professor of Transnational Commercial Law and Arbitration and Director of the School of International Arbitration, Queen Mary University of London
Prof. Loukas Mistelis is a leading expert on international dispute resolution. He is the Clive M Schmitthoff Professor of Transnational Commercial Law and Arbitration and the Director of the School of International Arbitration at the Centre for Commercial Law Studies, Queen Mary University of London.
---
Pirkka-Marja Põldvere (Estonia) – Partner, Leadell Law Offices
Ms. Pirkka-Marja Poldvere is a partner in the firm of Aivar Pilv in Estonia. She has extensive experience in commercial, corporate, and M&A areas. She is a member of the panel of arbitrators of the International Centre for the Settlement of Investment Disputes ICSID (2017-2023).
---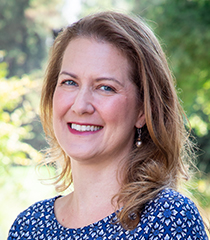 Donna Shestowsky (USA) – Professor of Law, U.C. Davis School of Law
Donna Shestowsky is Professor of Law and Director of the Lawyering Skills Education Program. She teaches Alternative Dispute Resolution (ADR), Advanced Negotiation and Client Counseling, Criminal Law, Lawyering Process, Negotiation Strategy, and the Seminar in Legal Psychology. Her main research objective is to examine basic assumptions underlying the structure of the legal system and to explore ways in which the legal system might be improved using the methodological and analytic tools of psychological theory and research.
---
Alan Uzelac (Croatia) – Arbitrator; Professor, University of Zagreb
Prof Alan Uzelac is Professor of Law and Chair for Civil Procedure in the School of Law, University of Zagreb. He has written on civil procedure and dispute resolution and is a member of various international organisations concerned with these topics.
---
Urs Weber-Stecher (Switzerland) – Partner, Wenger & Vieli; President, Swiss Arbitration Academy
Urs Weber-Strecher has extensive experience as an arbitrator or party representative in a range of contractual and antitrust matters. He is head of Wenger & Vieli Ltd's dispute resolution practice group and is also a lecturer in international arbitration at the University of Zurich.
---
Roman Zykov (Russia) – Secretary General, Russian Arbitration Association
Roman Zykov is a partner in Mansors and is a Lecturer in Gubkin Russian State University of Oil and Gas, Institute of Mining and Energy Law. He has represented clients and acted as arbitrator in a number of international arbitration tribunals.